Matthias Veit, Baritione & Piano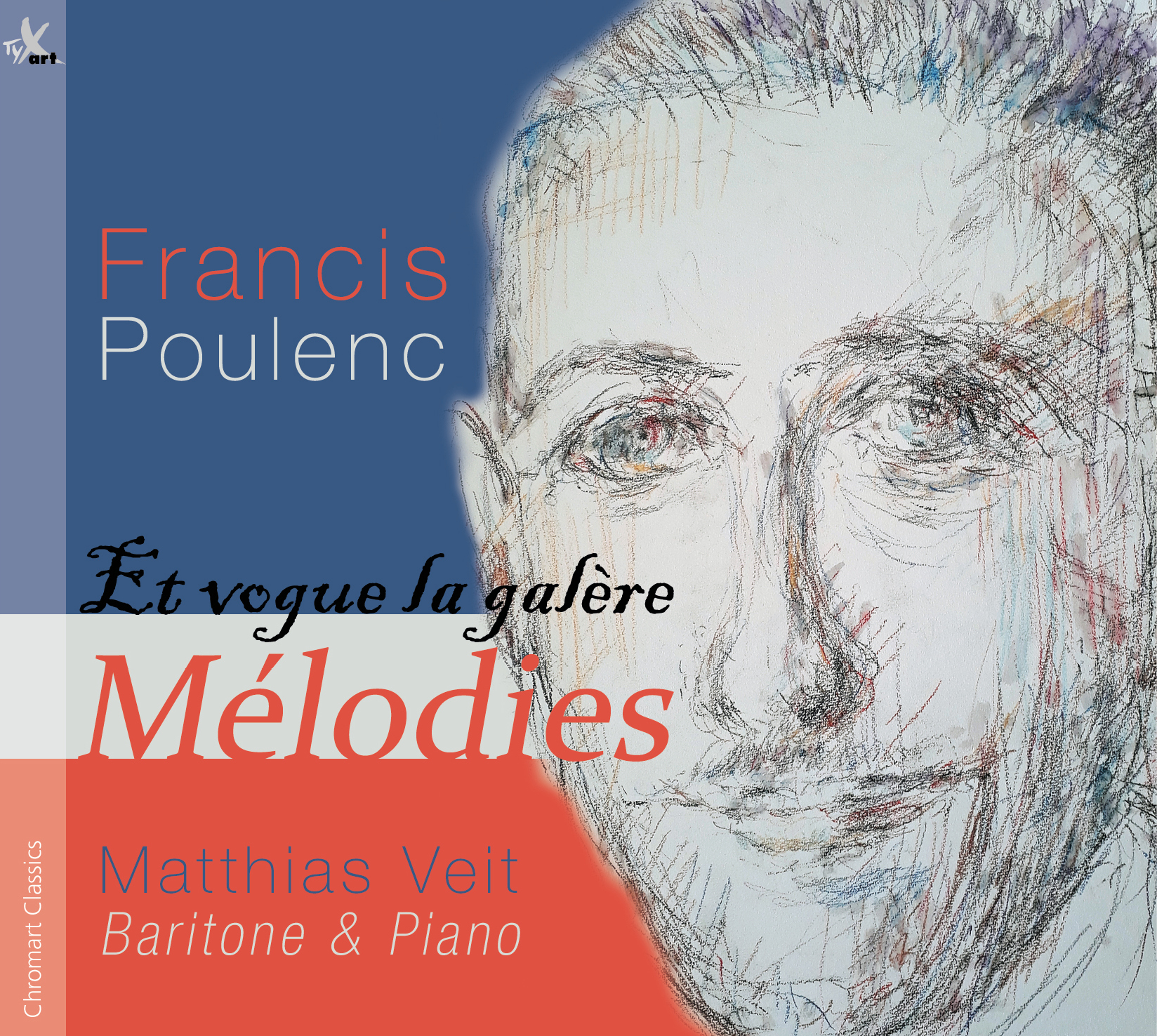 With his extensive Lieder output, Francis Poulenc (1899–1963) made one of the most beautiful, important, and varied contributions to this genre in the 20th century. With soaring and sparkling French esprit, brilliant melodies and fi reworks displays of colors and harmonies that encompass all possible moods, from meditative stillness to exuberant gaiety and frivolity, are virtuosically combined, lending the sophisticated poetry of his celebrated contemporaries like Apollinaire and Éluard an incomparably sonorous countenance.

With this album, pianist and singer Matthias Veit presents a kaleidoscope of several of the composer's most popular song cycles. A simultaneous balancing act between voice and keyboard!


Matthias Veit studied piano with Gernot Kahl and voice with Susanne Korzuscheck, Peter Elkus and Tom Krause. He also attended masterclasses with Dietrich Fischer-Dieskau, Ralf Gothóni, Christoph Eschenbach a.o. As accompanist he earned early reputation, winning the 1992 Gundula Janowitz Prize at the International Schubert Competition Graz/Austria. He played and plays for numerous singers and instrumentalists, amongst them some of the world's leading singers. Also he worked at international masterclasses, renowned institutes and academies with famous artists such as Elly Ameling, Helen Donath, Brigitte Fassbaender, Cheryl Studer or Tom Krause. He also performed as a singer in concerts and gave his first masterclass at the Savonlinna Opera Festival 1996. He has been official accompanist in international competitions, 1998-99 Professor at the Hochschule in Hamburg, and since 1999 he has taught at several music academies in Germany as well as continuing to record for radio, television and CD. For his musical activity as well for his work as a painter he got awarded as "artist in residence" by the culture foundation Marienmünster/Germany 2016.
Free audio samples of this new CD album!
CD programme / Tracklist:
Francis Poulenc (1899–1963)

I CHANSONS GAILLARDES

II BANALITÉS

III LE BESTIAIRE

IV QUATRE POÈMES DE GUILLAUME APOLLINAIRE

V CALLIGRAMMES

VI ROSEMONDE – LA GRENOUILLÈRE – PRIEZ POUR PAIX – LE DISPARU

VII LA FRAÎCHEUR ET LE FEU

VIII LE TRAVAIL DU PEINTRE

(48 Tracks / Lieder)


Keywords: Matthias Veit Baritone Piano Poulenc