Franz Grundheber, Baritone
Matthias Veit, Piano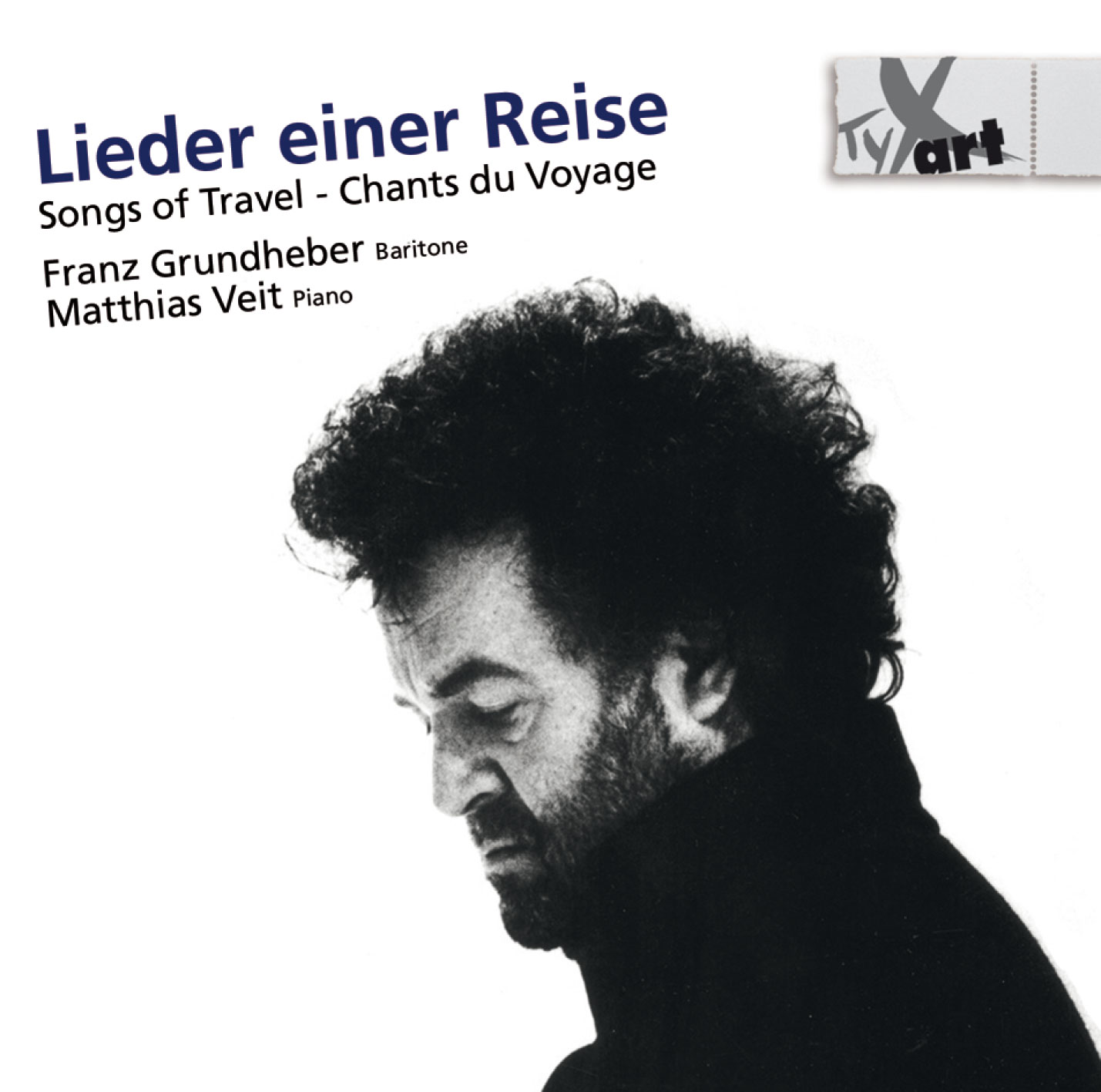 Classics

The internationally renowned opera singer Franz Grundheber is engaged by all important opera houses from Paris to Barcelona, New York, and Hamburg to Vienna.
His overwhelming performances of the most diverse characters have delighted the audience over the past decades. On this CD the baritone proves himself to be a sensitivite and expressive Lieder interpreter. In "Songs of Travel" he is accompanied on the piano by Matthias Veit.
As Ioan Holender said: "Franz Grundheber's quality has influenced the history of the Vienna State Opera – and that's not all..."
»5 Stars ***** www.nmz.de«
nmz neue musikzeitung

» Recommended by www.klassik.com - Interpretation 5 Stars *****

» Recommended by Bayern 4 Klassik Radio Broadcast Corp.
CD programme:
FRANK MARTIN (1890-1974)
Sechs Monologe aus Jedermann

FELIX MENDELSSOHN BARTHOLDY (1809-1847)
Erntelied (Altes Kirchenlied), Andres Maienlied (Hexenlied), Jagdlied, Neue Liebe

FRANZ SCHUBERT (1797-1828)
aus: Schwanengesang D957
Der Atlas, Aufenthalt, Das Fischermädchen, Die Stadt

RICHARD WAGNER (1813-1883)
Branders Lied, Lied des Mephistopheles, Lied des Mephistopheles »Flohlied«, Der Tannenbaum

ROBERT SCHUMANN (1810-1856)
Melancholie, Freisinn, Aus den hebräischen Gesängen, Der Spielmann

HUGO WOLF (1860-1903)
Der Musikant, Heimweh, Der Tambour, Fußreise


Tags: Franz Grundheber Lieder einer Reise Songs of Travel new CD Opera
» Detailed CD booklet includes further info (bios, photos, etc.)
» Total playing time: 69min 14sec | Booklet Text: DE, EN, FR, JP
» Format: 1 Audio-CD | Series "Classics" | Release: 09/2012
» Order No.: TXA12010 | GTIN (EAN): 4250702800101
» CD available commercially or directly via TYXart