Christoph Preiss, 16, Piano — his third CD!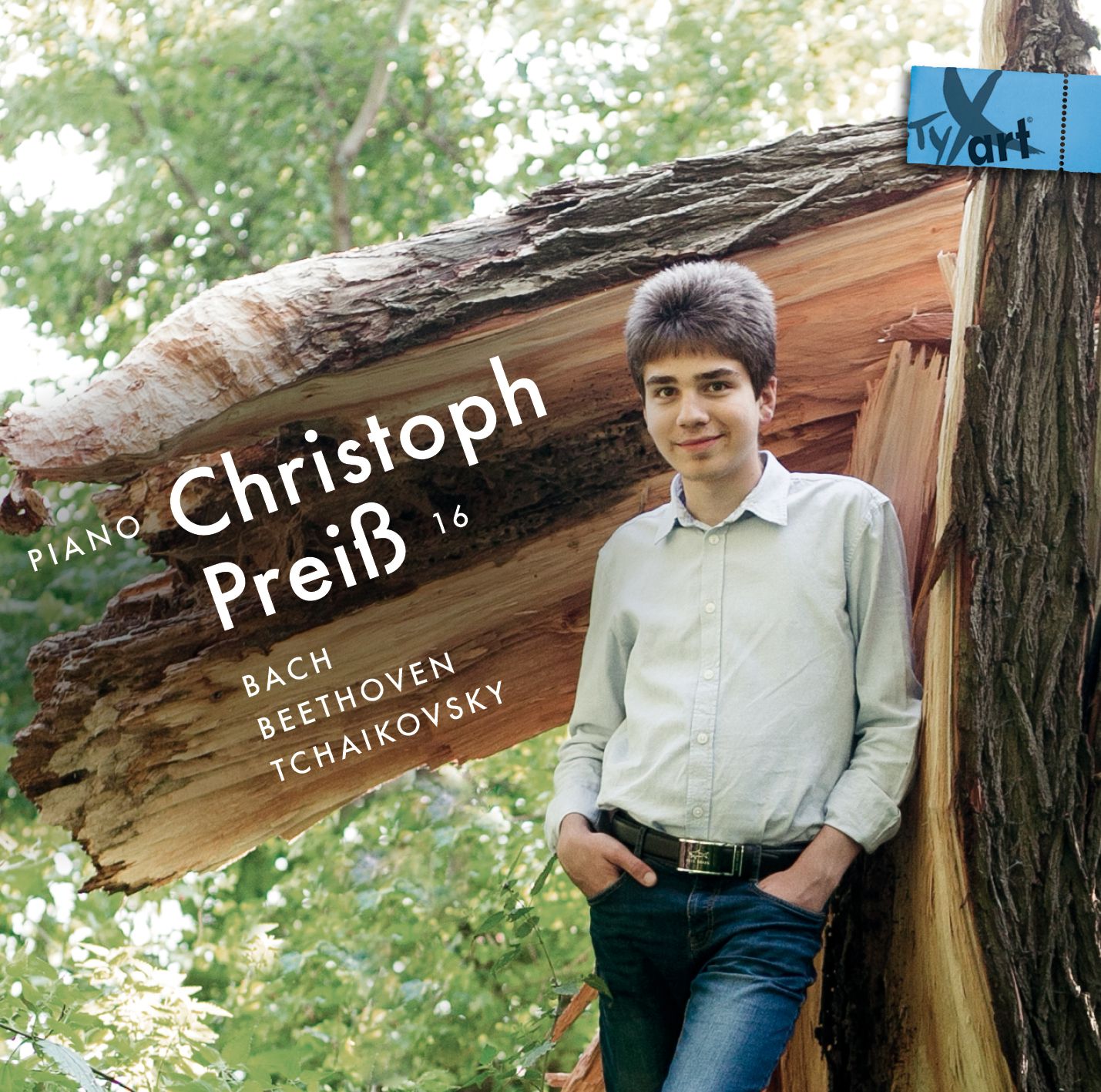 Series "Rising Stars"

This is the third CD that 16-year-old, Christoph Preiss, presents on the international market, with two years interval between each release. The outstanding young artist has drawn attention to himself, not only with his numerous prizes at the "Jugend musiziert" competition, but also with recital programmes that include the most important and difficult piano works from the Classical and Romantic repertoire and provoke ecstatic ovations from his audiences.

Christoph Preiss has grown into an artist with a fascinating technique and unconventional, original interpretational skills; one who has become an insiders' tip among connoisseurs. This recording with Bach's Chromatic Fantasia and Fugue, Beethoven's Waldstein Sonata and Tchaikovsky's Grand Piano Sonata (that has such an awesome reputation among pianists), demonstrates the facility and virtuosity of this young man, who is blessed with a highly developed instinct for the stylish requisites of such differing epochs, and with pianistic abilities that overcome technical demands with no difficulty at all. Christoph has a healthy individuality at his disposal that manifests itself in all his interpretations, and armed with this, he pits himself against all forms of conformist, hackneyed and boring academicism.

Incidentally: instead of the short middle section of the Waldstein Sonata, Christoph Preiss plays Beethoven's "Andante favori" that the composer originally intended as the second movement but which has, as yet, not been taken seriously by performers.
Free Audio Samples ... of this CD album!
CD Review and Recommendation - "Ein Wunderkind, jawohl!"
Opus Klassiek, Aart van der Wal, The Netherlands (online 06/2018)
Artist's Presentation, CD Review and Tip
Newspaper 'Mittelbayerische Zeitung' (June 02/03, 2018)
CD programme / Tracklist:

Johann Sebastian Bach (1685–1750)
01 – 02 Chromatische Fantasie und Fuge in d-Moll, BWV 903 –
Chromatic Fantasia and Fugue in D minor, BWV 903 (07:09 / 05:12)

Ludwig van Beethoven (1770–1827)
Klaviersonate Nr. 21 in C-Dur op. 53 "Waldstein-Sonate" –
Piano Sonata No. 21 in C Major Op. 53 "Waldstein"
03 Allegro con brio (09:09)
04 Andante favori (09:00)
05 Rondo. Allegretto moderato (10:52)

Pyotr Ilyich Tchaikovsky (1840–1893)
Große Sonate op. 37 in G-Dur –
Grand Sonata Op. 37 in G Major
06 Moderato e risoluto (14:00)
07 Andante non troppo quasi moderato (10:32)
08 Scherzo. Allegro giocoso (02:50)
09 Finale. Allegro vivace (08:11)
Tags: Keywords Christoph Preiß 16 Piano Composer CD GTIN EAN 4250702801016 Order Number 18101 TYXart Labelcode LC28001
» Detailed CD booklet includes further info (bio, photos, etc.)
» Total playing time: 77min 24sec | Booklet Text: DE, EN, FR, JP
» Format: 1 Audio-CD | Series "Rising Stars" | RD from 06/2018
» Order No.: TXA18101 | GTIN (EAN): 4250702801016
» CD available commercially or directly via TYXart
Christoph Preiss' fourth CD: Franz Hummel: 33 Hercher Variations