Carmen Piazzini, Piano
"...for the one who listens in secret"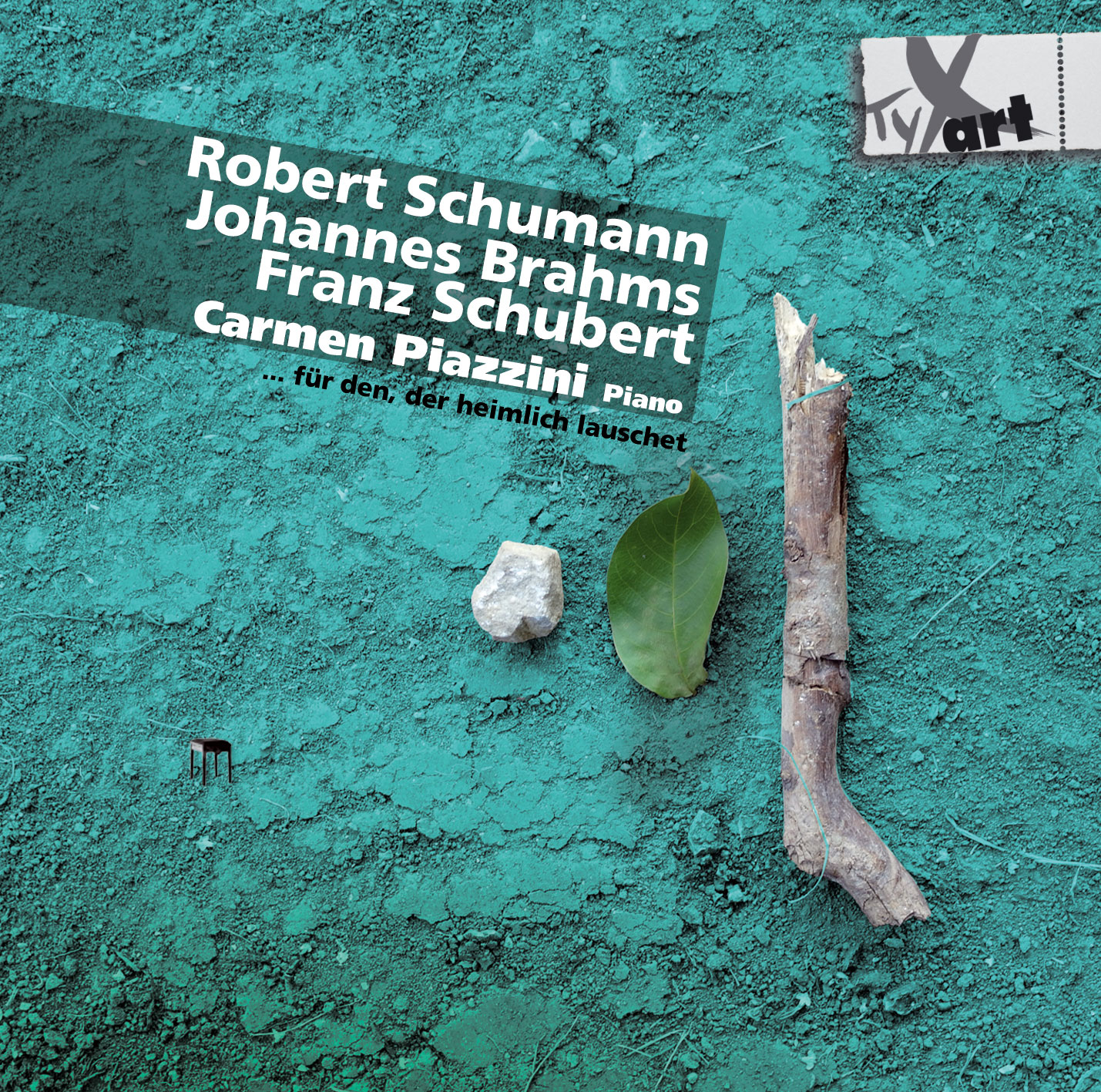 Classics

With energy and sensitive virtuosity, the exceptional pianist Carmen Piazzini brings a new dimension of musicality and tone colour to the works of Schumann, Brahms and Schubert.
This CD is a fascinating encounter with the great musician who has been been awarded
the prize of the Argentinian critics for the best Argentinian pianist several times.
"Through all the sounds in the colourful dream of the earth, one soft long-drawn note can be heard by the one who listens in secret." Robert Schumann wrote these lines from a poem by Friedrich Schlegel as a motto over the first movement of his famous "C major Fantasy Op. 17".
Carmen Piazzini's interpretation turns this motto into captivating reality.

CD Review and Recommendation - Portal "klassik.com"
»Interpretation: ✩✩✩✩✩ 5 Stars = of superior quality!«
klassik.com, Germany / int'l (online Nov 30, 2017)
CD programme:

ROBERT SCHUMANN (1810-1856)
Fantasy C major Op.17
Durchaus phantastisch und leidenschaftlich vorzutragen
Mäßig. Durchaus energisch
Langsam getragen. Durchweg leise zu halten

JOHANNES BRAHMS (1833-1897)
Variations on a Theme by Robert Schumann Op.9

FRANZ SCHUBERT (1797-1828)
3 Piano Pieces (Impromptus) D 946
No. 1 E flat minor
No. 2 E flat major
No. 3 C major

ROBERT SCHUMANN
Arabeske C major Op.18
Carmen Piazzini Piano Klavier Schumann Op.17 Op.18 Brahms Op.9 Schubert D946 Schlegel Poem Gedicht CD
» Detailed CD booklet includes further info (bio, photos, etc.)
» Total playing time: 78min 42sec | Booklet Text: DE, EN, ES, FR, JP
» Format: 1 Audio-CD | Series "Classics" | Release: 09/2012
» Order No.: TXA12014 | GTIN (EAN): 4250702800149
» CD available commercially or directly via TYXart
A further CD by Carmen Piazzini:
Piazzini plays Brahms
Further info: www.piazzini.net