Yojo, 15, Piano — his sensational Debut CD!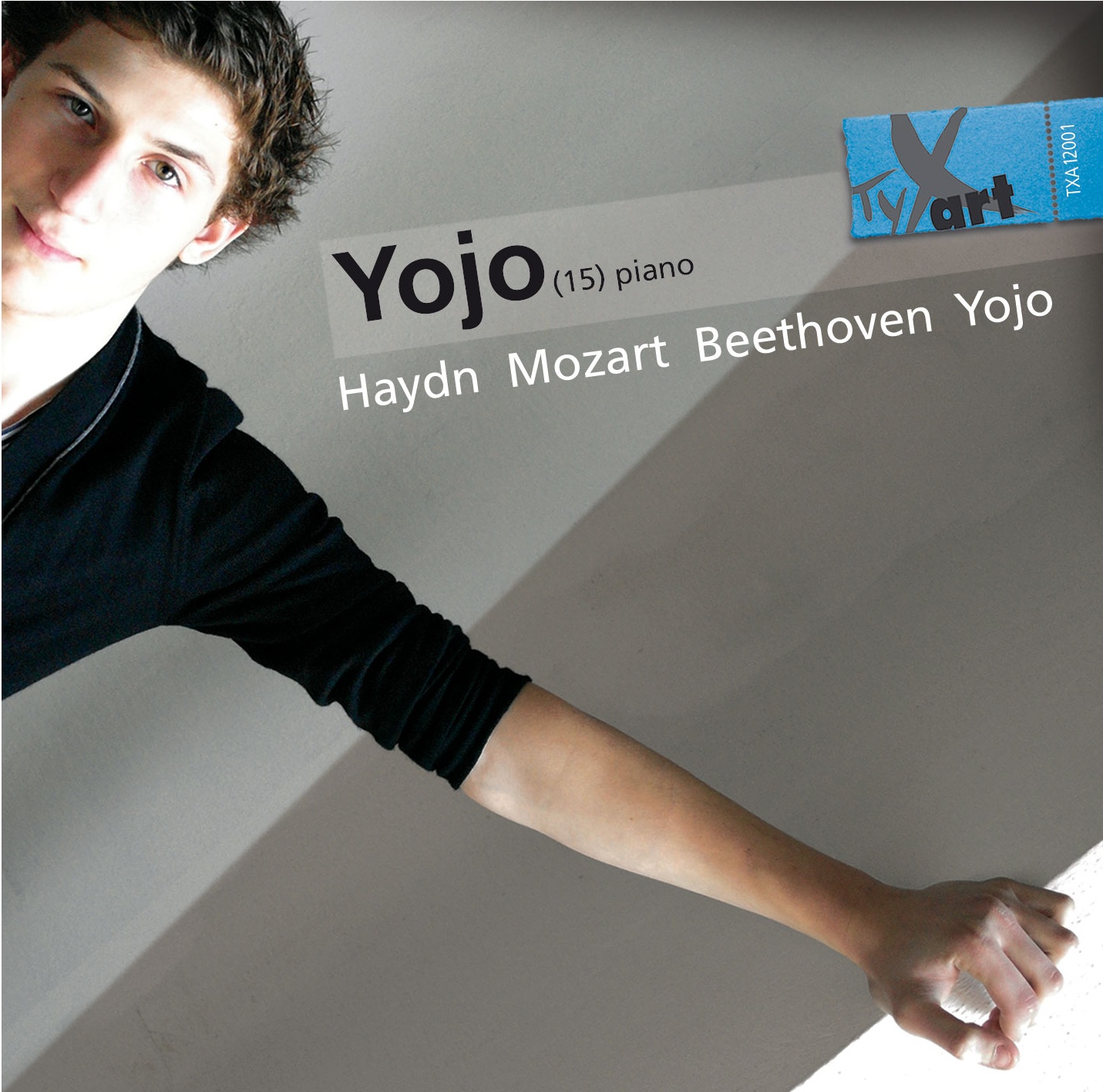 Series "Rising Stars"

How happy the cultured world would be if it could listen to recordings of the 15-year-old Arthur Rubinstein or the 14-year-old Elly Ney...
The high-flying concepts of young interpreters, with their undomesticated naturalness are certainly just as interesting as their later years of outstanding craftmanship.

You will be captivated by the 15-year-old pianist and composer, Yojo, and his Debut CD!
...even in the Far East Yojo is no longer a stranger. In autumn 2010 he made an overwhelmingly successful concert-tour of Japan on invitation of the German-Japanese Society.

"...Yojo plays with the drive and furor of the young Gulda."
Frieder Reininghaus, German World Service (DLF)
"...Yojo is a brilliant talent!"
Magazine PianoNEWS
CD programme:

JOSEPH HAYDN
Piano Sonata F major Hob. XVI/23
Allegro
Adagio
Presto

WOLFGANG AMADEUS MOZART
Piano Sonata A major KV331 with the "Turkish March"
Andante grazioso mit 6 Variationen
Menuetto
Alla Turca

LUDWIG VAN BEETHOVEN
Piano Sonata D minor Op. 31/II "The Tempest"
Largo. Allegro
Adagio
Allegretto

Yojo
First Piano Sonata "Twittering Machine" *
Praeludium "Angels' Wings" *
Intermezzo: Sakura *
Seven variations on "Happy Birthday" *
* First recording | CD album: World premiere release!
Yojo Piano Debut CD Release 2012 TYXart