Gesche Geier, Soprano - Hans Martin Gräbner, Piano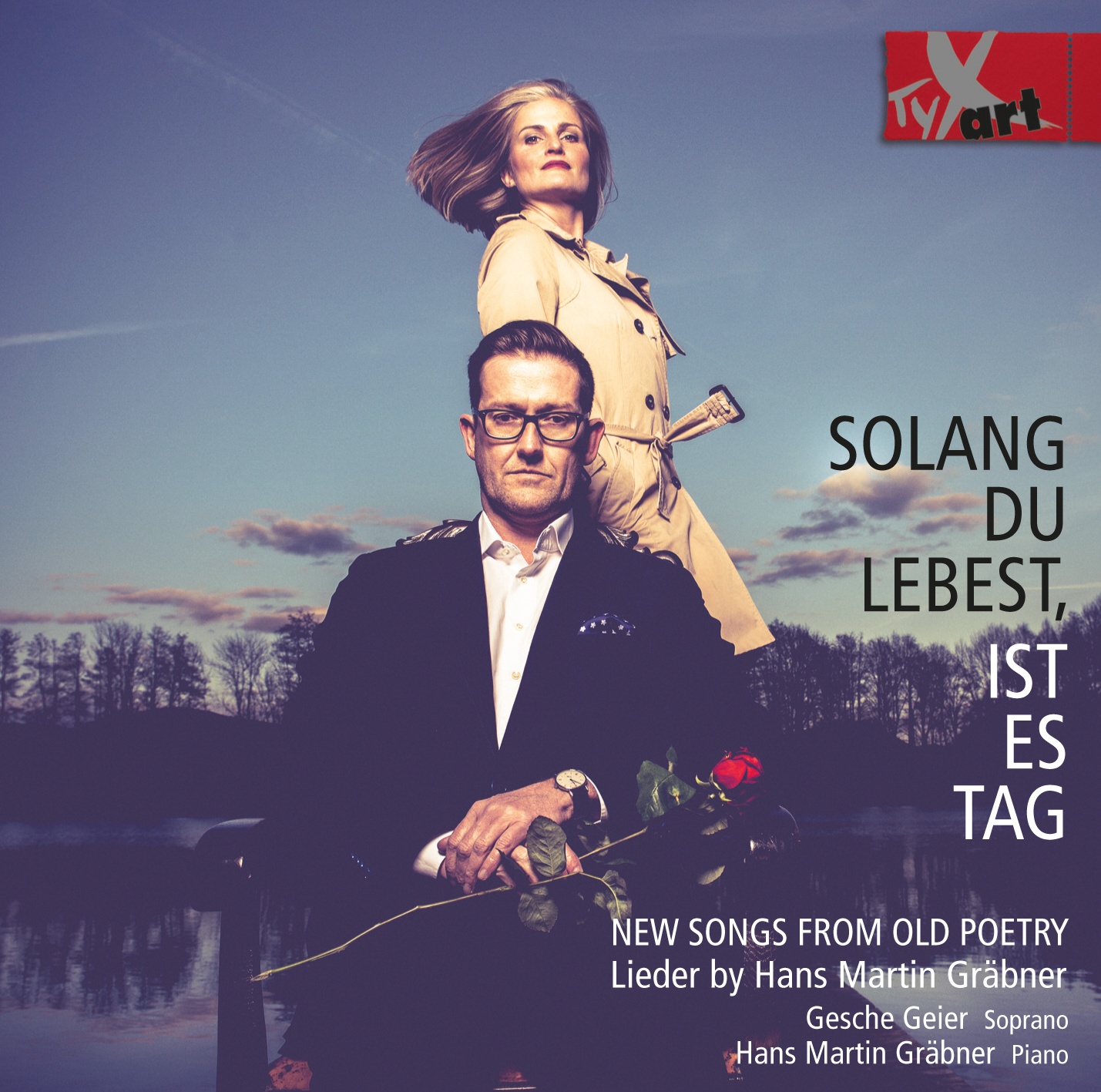 Series "Modern Classics" - Lieder by Hans Martin Gräbner (Premiere Recordings)

A recital with lieder by only one composer are rare – for the creator of the music to still be alive and sit at the piano himself is even rarer.
The soprano Gesche Geier, accompanied by the composer, interprets three lieder cycles written between 2011 and 2013.
The first part takes the listener through the seasons and the course of life – the second, short cycle is an homage to Franz Liszt – the third part is permeated by a Masonic spirit.
The range of the texts includes the Italian Trecento and German Romanticism as well as German writer Kurt Tucholsky. The music never strays outside the bounds of tonality, with short excursions into twelve-tone music, and is always something you can listen to, while often unexpected.
Critics have certified the lieder "their own, free tonal musical language and a clear from that is in itself a unified whole due to the motif references" (Newspaper Mittelbayerische Zeitung) and a "magnificent format" (Newspaper Nordbayerischer Kurier).
Hans Martin Gräbner: Interview
WDR 3 TonArt Broadcasting Corp. Cologne (07 July 2015)
»CD Tip!«
kulturexpress.de (online, 18 June 2015)
CD programme (Tracklist):
Solang Du lebest, ist es Tag - Ein Liederzyklus für BL
Trost
Er ist´s
Mailied
Um Mitternacht
Mondnacht
Sommerbild
Ein Blatt aus sommerlichen
Septembermorgen
Oktoberlied
Über die Heide
Der Einsiedler
Der Türmer

Drei Sonette nach Petrarcas "Canzoniere"
Sonett 33 Gia fiammegiava l´amorosa stella
Sonett 167 Quando Amor
Sonett 274 Datemi pace

Drei mal Drei Lieder - nach Tucholsky, Heine und Goethe
Zweifel
Friedens-Weihnachten
Mit einem japanischen Gott
Warnung
Du liegst mir so gern im Arme
Fragen
Prooemion
Natur und Kunst
Wandrers Nachtlied


World Premiere Recordings



Tags: Keywords Lieder Gesche Geier Soprano Hans Martin Gräbner Piano
CD contemporary TYXart Labelcode LC28001 4250702800538 TXA 15053
» Detailed CD booklet includes further info (bios, photos, etc.)
» Total playing time: 74min 30sec | Booklet Text: DE, EN, FR, JP
» Format: 1 Audio-CD | "Modern Classics" | Release: from ~07/2015
» Order No.: TXA15053 | GTIN (EAN): 4250702800538 | (p)+(c)2015
» CD available commercially or directly via TYXart
Further artist's information and concert dates:
hmgraebner.de