Timothy Sharp, Baritone
Jan Roelof Wolthius, Piano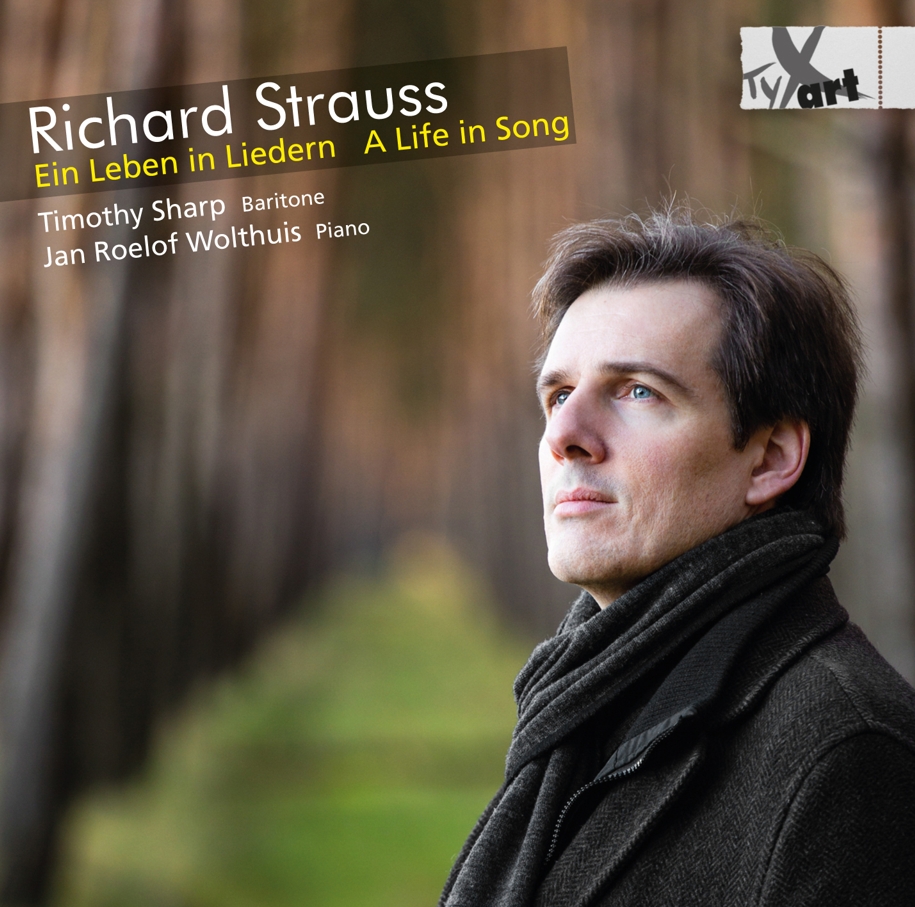 A Life in Song

"Of all things I have composed, songs are actually dearest to me," said Richard Strauss, the greatest opera composer of the 20th century, to the legendary Hans Hotter at a meeting at the Strauss villa in Garmisch in 1944.
The world-famous Wagner-baritone had been privileged to sing a recital at the Vienna Musikverein on the occasion of Strauss' 80th birthday which was exclusively devoted to his songs. To review the large repertoire he had visited the maestro at his home.

Relive a whole life in songs, filled with the ups and downs of love, full of poetic moments, power, eroticism and a dash of melancholia. Timothy Sharp (Baritione) has a particulary strong affinity for the songs of Richard Strauss that he developed in his studies with Hans Hotter, one of Strauss favorite singers and friend. Together with Jan Roelof Wolthuis (Piano) he tries to expose not only the grandeur but also the quiet, lyric moments in the songs, that tell the story of a young man, who grows old throughout the CD.
This collection features some of the most beautiful and important songs by Richard Strauss in a very elaborate interpretation.
Portal "klassik.com" - CD Review!
»An absolutely recommendable Strauss album!«
klassik.com, Germany (online, February 02, 2018)
»It's a great pleasure to hear this CD!«
Hildesheimer Allgemeine Zeitung (Newspaper) (29 April 2015)
»CD recommendation!«
Mannheimer Morgen (Newspaper) (22 April 2015)
»CD Review«
RONDO - Das Klassik & Jazz Magazin (online, 16 May 2015)
»CD Tip!«
Kulturjournal Regensburg (Magazine) (04/2015)
»CD Review«
klassik-heute.de, Ekkehard Pluta (online, 05 June 2015)
CD programme (Tracklist):
Richard Strauss (1864-1949)

Nichts op.10 Nr. 2
Für funfzehn Pfennige op. 36 Nr. 2
Du meines Herzens Krönelein op. 21 Nr. 2
Wie sollten wir geheim sie halten op.19 Nr. 4
Ach weh mir unglückhaftem Mann op. 21 Nr. 4
Traum durch die Dämmerung op. 29 Nr.1
Himmelsboten op. 32 Nr. 5
Freundliche Vision op. 48 Nr.1
Ständchen op.17 Nr. 2
Wozu noch, Mädchen op.19 Nr.1
Morgen! op. 27 Nr. 4
Cäcilie op. 27 Nr. 2
Liebeshymnus op. 32 Nr. 3
Gefunden op. 56 Nr.1
Zueignung op.10 Nr.1
Heimkehr op.15 Nr. 5
Heimliche Aufforderung op. 27 Nr. 3
Nachtgang op. 29 Nr. 3
Die Nacht op.10 Nr. 3
Befreit op. 39 Nr. 4
Allerseelen op.10 Nr. 8
Vom künftigen Alter op. 87 Nr.1
Im Sonnenschein op. 87 Nr. 4



Tags Keywords Richard Strauss Lieder Songs Sharp Baritone Wolthuis Piano CD TYXart Labelcode LC28001 4250702800477 TXA 14047
» Detailed CD booklet includes further info (bios, photos, etc.)
» Total playing time: 64min 58sec | Booklet Text: DE, EN, FR, JP
» Format: 1 Audio-CD | "Classics" | Release: from ~05/2015
» Order No.: TXA14047 | GTIN (EAN): 4250702800477 | (p)+(c)2015
» CD available commercially or directly via TYXart
Further information and concert dates:
Timothy Sharp