Ralf Waldner, Harpsichord/Organ/Clavichord/Regal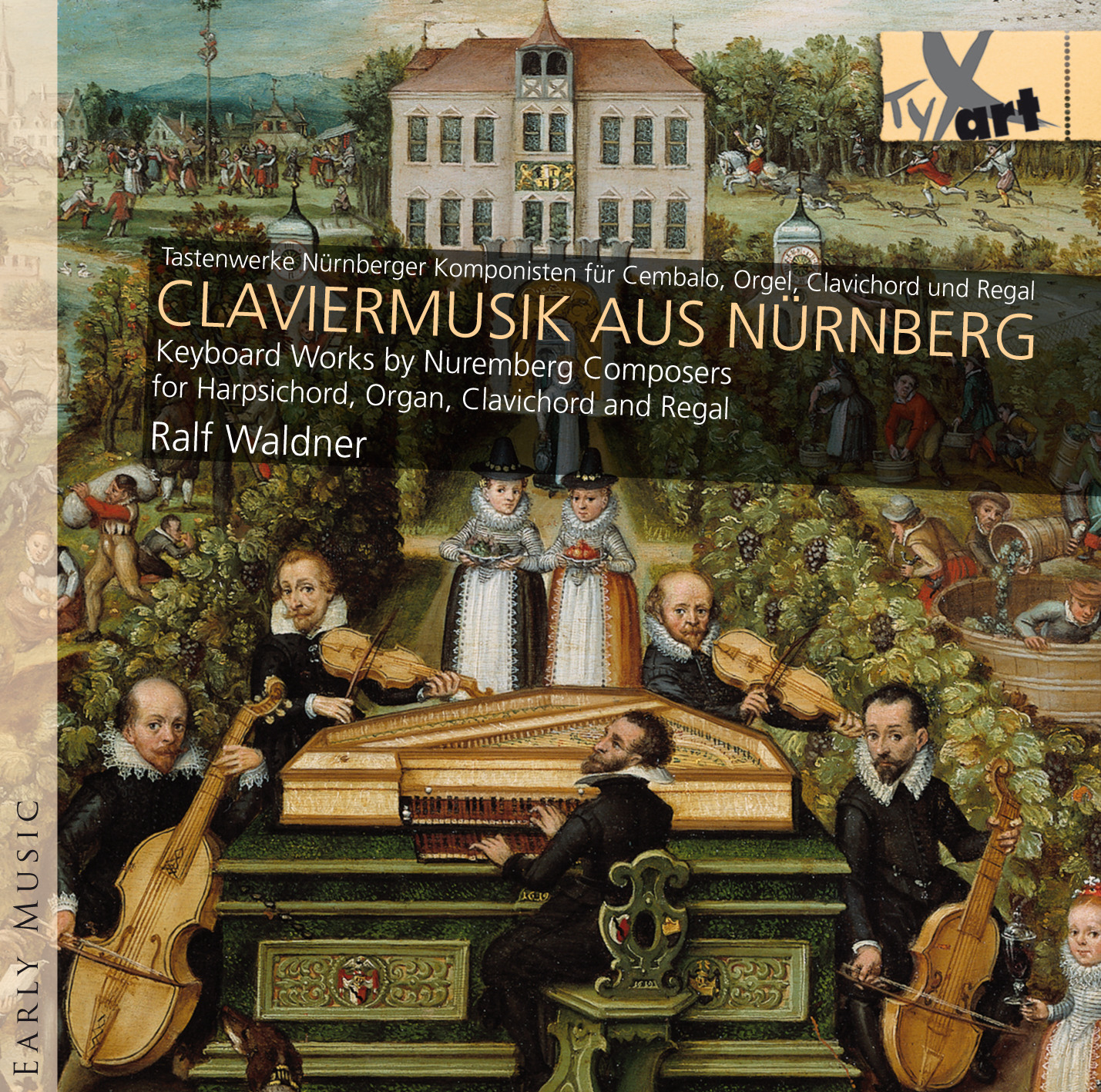 Early Music

— Keyboard Works by Nuremberg Composers for Harpsichord, Organ, Harpsichord and Regal —
During the 17th century, Nuremberg was one of the leading music centres in Germany, together with Hamburg, Leipzig and Dresden. Alongside Evangelical church music and the imperial-municipal Ratsmusik that had been transformed into a vocal-instrumental ensemble, music was cultivated amongst the bourgeoisie - instrument building and music publishing flourished, as did their distribution. Not kapellmeister and cantors, but organists were the main carriers of musical life here, usually writing vocal works and individual compositions for instrumental ensembles alongside music for various keyboard instruments (Clavierwerke). According to the historically founded hierarchy and order of advancement of the inner city organists' posts, the Frauenkirche was at the lowest level, with Hl. Geist and St. Egidien as "transit points" on the way to the two parish churches of St. Lorenz and St. Sebald at the topmost level. The activities and production of famous Nuremberg organists - most of whom were born here as sons of craftsmen, businessmen, pastors or musicians and retained their highest possible appointments until their deaths - were determined by the continuity of a teaching tradition, probably unique in Germany, that spanned five generations.
Early Music by Staden, Pachelbel, Hassler, Kindermann, Schultheiß, Krieger, Wecker and Agrell, incl. some Premiere Recordings!
Review, BR Klassik - Bavarian Broadcast Corporation, Wolfgang Schicker
www.br.de (03 Jan 2014)
»[...] gem-like of Early Music!«
Recommended by pizzicato.lu, Remy Franck's Journal about Classical Music (14 Feb 2014)
»CD Tip!«
Newspaper Frankenpost (06 March 2014)
»[...] Ralf Waldner has produced a most interesting disc of little-known music. It is very useful and illuminating that the pieces he has selected are presented in their historical context. This demonstrates stylistic development from the late 16th to the mid-18th centuries. This production is even more attractive because of the use of four different keyboard instruments. [...] Even so, every lover of early keyboard music will be interested in this survey of repertoire which has largely remained under the radar.«
Recommended by musicweb-international.com, Johan van Veen (14 Mar 2014)
»[...] from every point of view, a very well-made production!«
TOCCATA - Alte Musik aktuell (July 2014)
»CD Tip!«
organ-journal (No. 03/2014)
»[...] There is a good variety of forms from chorale settings to suites, variations and a sonata [...] Waldner is a careful interpreter who lets the music speak for itself [...] The result is a carefully documented tradition [...] it presents music which is worth hearing and skillfully recorded.«
Early Music Review (Oct 2014)
CD programme / Tracklist:
CLAVIERMUSIK AUS NÜRNBERG

Hans Leo Haßler (1564 – 1612)
Nun last uns fröhlich sein *
Ach weh der schweren pein *

Johann Erasmus Kindermann (1616 – 1655)
Fuga
Drifache Fuga super: "Christ lag in Todesbanden", "Christus der uns selig macht", "Da Jesus an dem Creuze stund"

Johann Staden (1581 – 1634)
Allamanda varirt *
Balletto a 4, Courante

Georg Caspar Wecker (1632 – 1695)
aus: Partita in a *
Praeludium, Ballet, Aria, Courante

Paul Hainlein (1626 – 1686)
Capriccio

Johann Pachelbel (1653 – 1706)
Choralpartita *
"Freu dich sehr o meine Seele"

Johann Philipp Krieger (1649 – 1725)
Toccata und Fuge in a *

Johann Krieger (1651 – 1735)
Giacona in g

Benedict Schultheiß (1653 – 1693)
Suite in G-Dur *
Praeludium, Allemande, Courante, Sarrabande, Gique

Johan Joachim Agrell (1701 – 1765)
Sonata VI in g
Allegro, Larghetto, Giga, Aria con Variazioni


* World Premiere Recordings

CD Album: Digipak 6 pages, Booklet 32 pages, multi-lingual


Tags: Keywords Ralf Waldner Keyboard Works by Nuremberg Composers Harpsichord Organ Harpsichord Regal freie Reichsstadt Nuremberg new Solo CD 2014 Alte Musik Series Early Music Haßler Kindermann Staden Wecker Hainlein Pachelbel Krieger Schultheiß Agrell World Premiere Recordings GTIN 4250702800378 Label TYXart LC28001
» Detailed CD booklet includes further info (bios, photos, etc.)
» Total playing time: 76min 05sec | Booklet Text: DE, EN, FR, JP
» Format: 1 Audio-CD, Digipak 6 pages | Series "Early Music"
» Order No.: TXA13037 | GTIN (EAN): 4250702800378
» CD available commercially or directly via TYXart
A further CD with Ralf Waldner:
L'UNIVERS DE MARIN MARAIS