Ana-Maria Lungu, Violin
Christoph Weinhart, Piano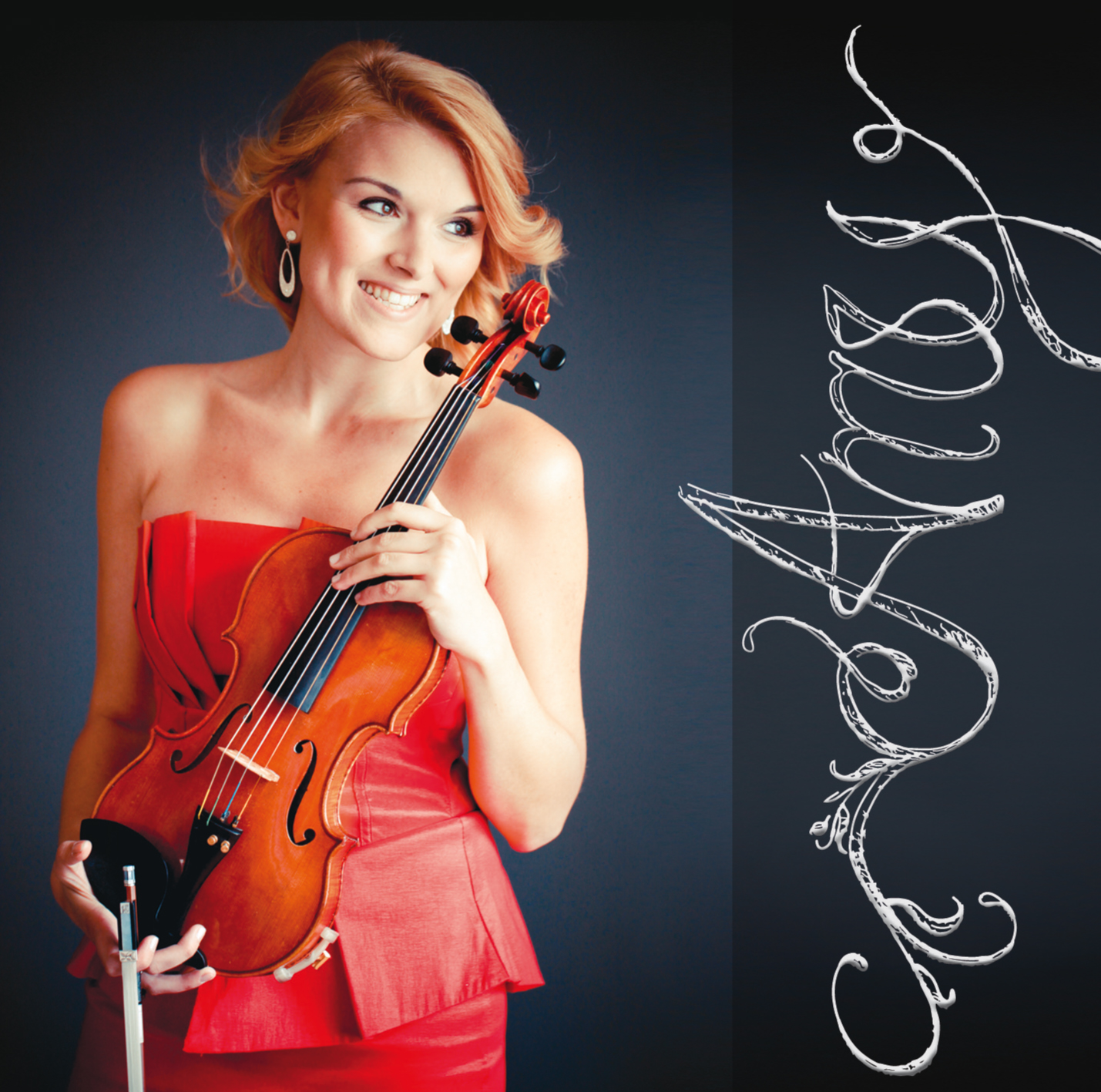 Works for Violin and Piano by Dinicu - Lungu - Toselli - Piazzolla - Rachmaninoff - Williams - Massenet - Porumbescu - Fauré - Knümann

Amy — that is the title of this album. The selection of music that Ana-Maria Lungu presents us on this CD is just as personal as its title. The musical life of this gifted violinist is at the foreground of this production rather than any composer or work. These live recordings provide us with a glimpse into her world of feelings, causing listeners to marvel at how this world finds expression with the help of the instrument so dear to her.
This debut CD tells of the musical of roots of Ana-Maria Lungu, daughter of a Rumanian family of artists who, aged five, discovered for herself the violin – an instrument that "can sound so full of feeling, so pure and feminine", as she herself says, that it "fascinated me then and has captivated me ever since".
Out of her musical development, Ana-Maria Lungu presents classical pieces here originating in Rumanian folklore, Romanticism and contemporary "classics". She considers it important to present this kind of classical music in our contemporary society at this time in history in order to attract greater attention for it. She is confident that she can captivate listeners with her individual interpretations, convincing her audiences that classical music is "cool and modern".
CD Programme:

Grigoraş Dinicu: Hora de Concert

Ioan Lungu: Träumerei

Enrico Toselli: Serenata

Astor Piazzolla: Adiós Nonino

Sergei Rachmaninoff: Vocalise

Ioan Lungu: Mondschein

John Williams: Tango (Por Una Cabeza)

Jules Massenet: Méditation (Thaïs)

Ciprian Porumbescu: Balada

Gabriel Fauré: Après un rêve

John Williams: Schindler's List

Jo Knümann: Rumänisch

Grigoraş Dinicu: Ciocărlia


CD Album: First release!
Keywords: Tags Amy Debut Album new CD 2014 Ana-Maria Lungu Violin Christoph Weinhart Piano GTIN EAN 4250702800255
» Detailed CD booklet includes further info (bios, photos, etc.)
» Total playing time: 62min 35sec | Booklet-Text: DE, EN, FR, JP
» Format: 1 Audio-CD | Series "Chromart Classics"
» Order No.: TXA13025 | GTIN (EAN): 4250702800255
» CD available commercially or directly via TYXart
Further information:
amylungu.de