Jakob David Rattinger, Viola da Gamba
» LP 180 gram — limited special edition "audiophile vinyl pressing"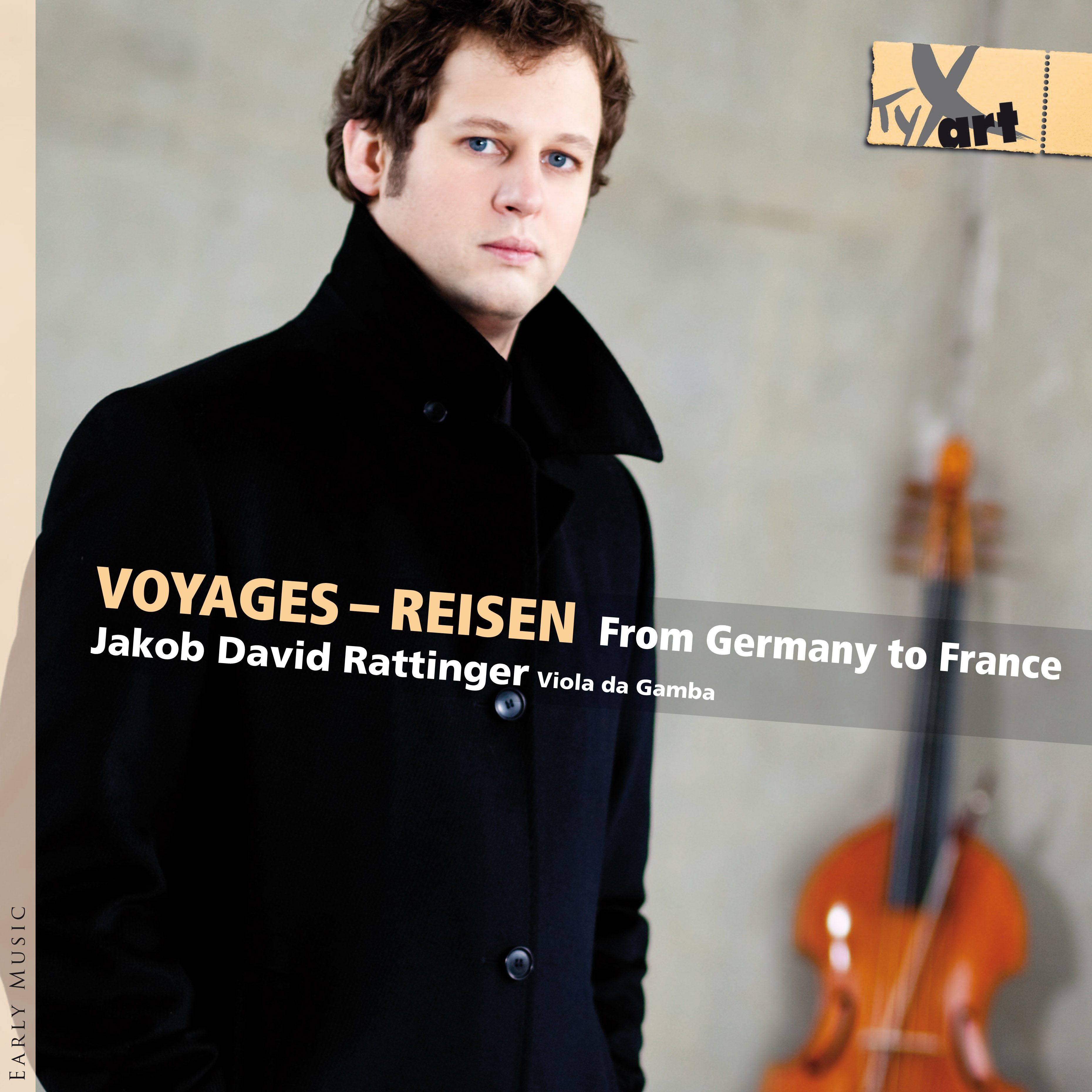 Early Music

The idea for this LP is very old, both in my head and in our world, that, in baroque Europe, was characterised by a quest. A quest for the emotions and feelings that turn our lives into an existence worth living. On this LP I follow the same idea. Germany and France, the two most important protagonists of my travels, were, in the Baroque epoch, two systems, even two emotional worlds, that could not have been more different. This manifested itself most apparently in the political systems: France had, as a result of the history of Louis XIV, been shaped by centalisation, whereas the German system bore more similarity to ancient Greece with its world of city-states.
The Viola da Gamba, and more specifically the music for this instrument, demonstrates the polarity of these two worlds in a special way. With its wealth of nuances, it opens up intimate aspects and emotional worlds of the Baroque era and tells musical stories that portray an intensive, fascinating picture.
A solo concert with the title "Pathways to music for the Viola da Gamba – from France to Germany", that I played at the Innsbruck Music Festival (Austria), inspired me to make this recording. I wish the listener a pleasant musical journey.
Jakob David Rattinger
Sound: 1 — Quality Pressing: 1-2 — ArtPhönix Vinyl
Further reviews see CD version!
LP programme:
Side A:

Carl Friedrich Abel (1723 – 1787)
27 Pieces for the Viola da Gamba - Drexel Manuscript
Prelude Arpeggiata

Johann Sebastian Bach (1685 – 1750)
Cello Suite - G major BWV 1007
Menuett

Marin Marais (1656 – 1728)
Suite d minor - Premier Livre de Pièces de Viole
Sarabande

Jean-Baptiste Forqueray (1699 – 1782)
Suite A major - Pièces de viole
Chaconne. "La Morangis ou La plissay"

Mr. Demachy (2nd half 17th century)
Suite g minor - Pièces de viole
Prelude

Side B:

Marin Marais (1656 – 1728)
Suite d'un Goût Étranger - Pièces de viole du quatrième livre
Le Badinage

Louis de Caix d´Hervelois (1680 – 1759)
Suite A major - Premier livre de pièces de viole
L´Inconstant & Sarabande

Georg Philipp Telemann (1681 – 1767)
Sonate D major TWV 40:1 - Der getreue Musikmeister
Vivace

Carl Friedrich Abel (1723 – 1787)
27 Pieces for the Viola da Gamba - Drexel Manuscript
Allegro


LP album: Hard-Cover, in colour, multi-lingual


Tags: Jakob David Rattinger Viola da Gamba Voyages Reisen new Solo LP vinyl 2013 Early Music Marin Marais Germany France
» Detailed LP-Cover includes further info (bio, photos, etc.)
» Total time: ~ 35 Min. | Stereo | Texts included: DE, EN, FR
» Format: 1 LP, 180g, 33rpm | "Early Music" | Release: 02/2013
» Order No.: TXA13017 | GTIN (EAN): 4250702800170
» CD available commercially or directly via TYXart
CD version:
Order No. TXA12016
Further information and concert dates:
www.jakobdavidrattinger.com
www.pr2classic.de