Tilman Skowroneck, Harpsichord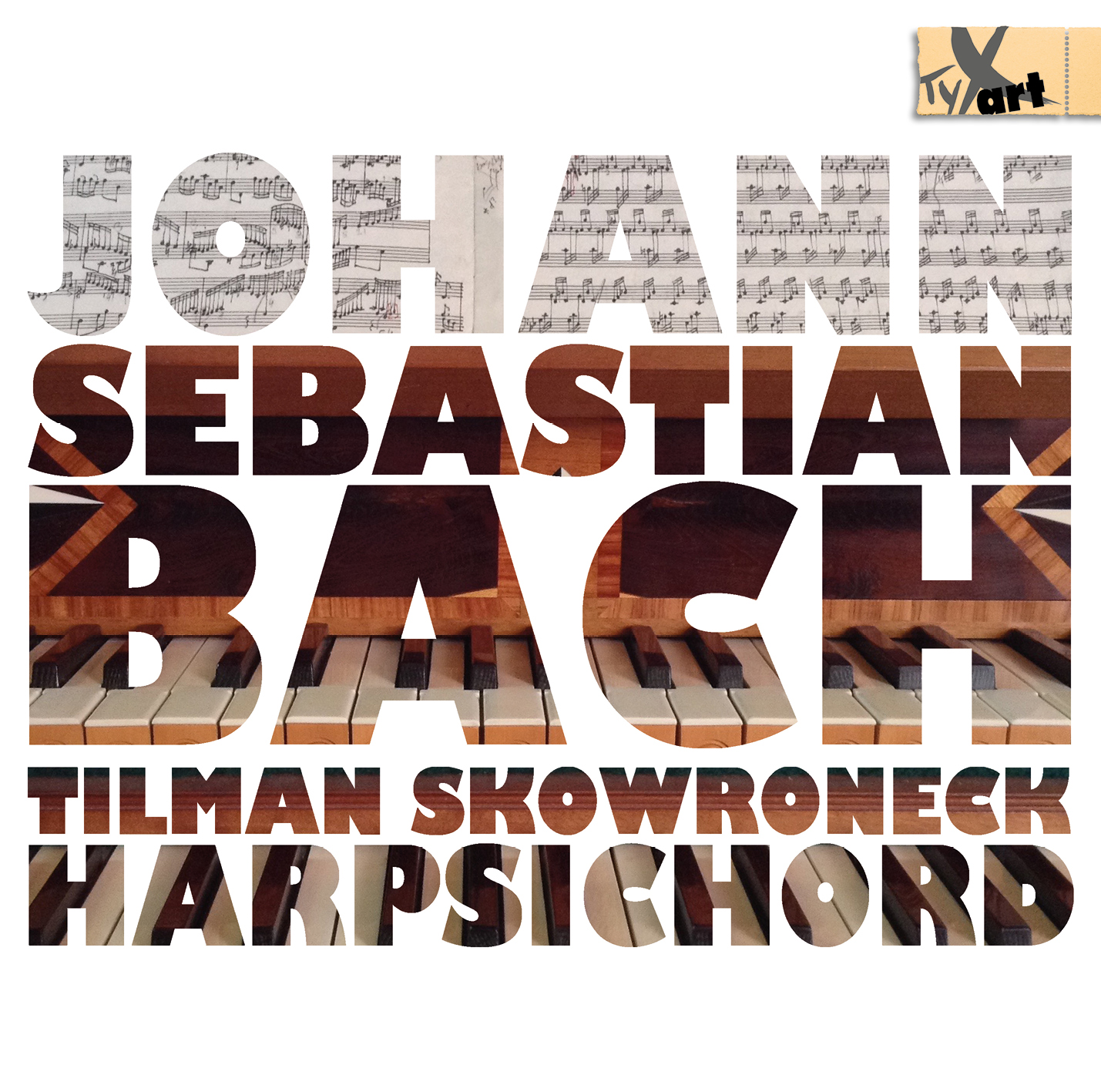 Exquisite Works by Johann Sebastian Bach (TYXart's CD series "Early Music")

Johann Sebastian Bach (1685–1750) so-called six English Suites (BWV 806–811) were written around 1715 during Bach's time at the court in Weimar (1708–1717). In spite of their title (it stems from a note in French "fait pour les Anglois," on J.Chr. Bach's copy of the suites), most of the English suites begin with a large-scale polyphonic Prélude in the style of the Italian concerto grosso, whereas most of the dance movements are written in the French manner. The Prélude of the sixth suite (BWV 811) featured on this CD is preceded by a slow introduction, which gives the piece some extra length and weightiness. The Gigue of this suite is particularly challenging because of its frequent organ points that are sustained by long trills, to be played against other voices in the same hand. Technically, this texture can be seen as a precursor of the so-called "Beethoven trill" (famously featuring in the finale of the Waldstein Sonata Op. 53 and in the late piano works).

The Prelude, Fugue and Allegro in E-flat major (BWV 998), written about twenty years after the English Suites, were conceived for "lute or harpsichord" (this is noted on the title page of Bach's manuscript). Written in the soothing key of E-flat major, these pieces evoke a pastoral mood.

The final selection on this recording is Gustav Leonhardt's (1928–2012) G minor arrangement of the second Violin Partita in D minor (BWV 1004). This transposed version makes exquisite use of the harpsichord's sonorous potential. The famous Ciaccona, well known from a number of famous transcriptions for piano, concludes this suite.


The harpsichord played on this recording was made in 1976 by Martin Skowroneck (1926–2014) after an original two-manual harpsichord from 1728 by Christian Zell (Hamburg, Museum für Kunst und Gewerbe. The instrument's plectra are made of bird's quill.


Tilman Skowroneck was born in Bremen (Germany) in 1959 and studied harpsichord with Bob van Asperen, Anneke Uittenbosch, Ton Koopman and Gustav Leonhardt in The Hague and Amsterdam. After his studies he established himself as a freelance harpsichordist in Germany and Holland. In 1991 he was engaged as harpsichordist and fortepianist in the newly founded Swedish baroque group Corona Artis. Since 1996, Tilman Skowroneck has participated at various early-piano seminars at the University of Gothenburg and the Gothenburg organ centre GOArt. During the fall semester 1999, he studied fortepiano and performance practices with Malcolm Bilson (Cornell University). His book "Beethoven the Pianist" was published by Cambridge University Press in 2010. Tilman Skowroneck is senior lecturer for musical performance at the Academy of Music and Drama, University of Gothenburg.

[extract of the booklet text]
Free Audio Samples of this CD album!
INTERNATIONAL PRESS REVIEW ABOUT THIS NEW ALBUM:
"Klassik Heute" CD Review
klassik-heute.com, Germany/international (May 05, 2020)
CD programme / Tracklist:
Johann Sebastian Bach (1685–1750)

Englische Suite VI d-Moll / English Suite VI d minor (BWV 811)
Prélude
Allemande
Courante
Sarabanda
Double
Gavotte I, Gavotte II (Gavotte I repr.)
Gigue

Prelude, Fugue, Allegro Es-Dur / E flat major (BWV 998)

Partita g-Moll. Nach: Partita für Violine d-Moll / Partita g minor. After: Partita for Violin d minor (BWV 1004)
- Version Gustav Leonhardt -
Allemanda
Corrente
Sarabanda
Giga
Ciaccona



Tags: Keywords Johann Sebastian Bach Skowroneck 4250702801337 TXA19133 TYXart
» Detailed CD booklet includes further info (bios, photos, etc.)
» Total playing time: 69min 03sec | Booklet Text: DE, EN, FR, JP
» Recording: Bremen-Oberland, Germany | Mastering: 2019
» Format: 1 Audio-CD | Series "Early Music" | RD int'l from 05/2020
» Order No.: TXA19133 | GTIN (EAN): 4250702801337 | LC28001
» CD available commercially or directly via TYXart
Another CD with Tilman Skowroneck:
"Froberger - Couperin - Rameau"
Information about Harpsichord player Tilman Skowroneck:
skowroneck.wordpress.com
Information about "Harpsichord Pioneer" Martin Skowroneck:
Martin Skowroneck at wikipedia