Katalin Horvath, Transverse Flute -
Eva Maria Pollerus, Harpsichord/Clavichord/Square Piano - Thomas Platzgummer, Cello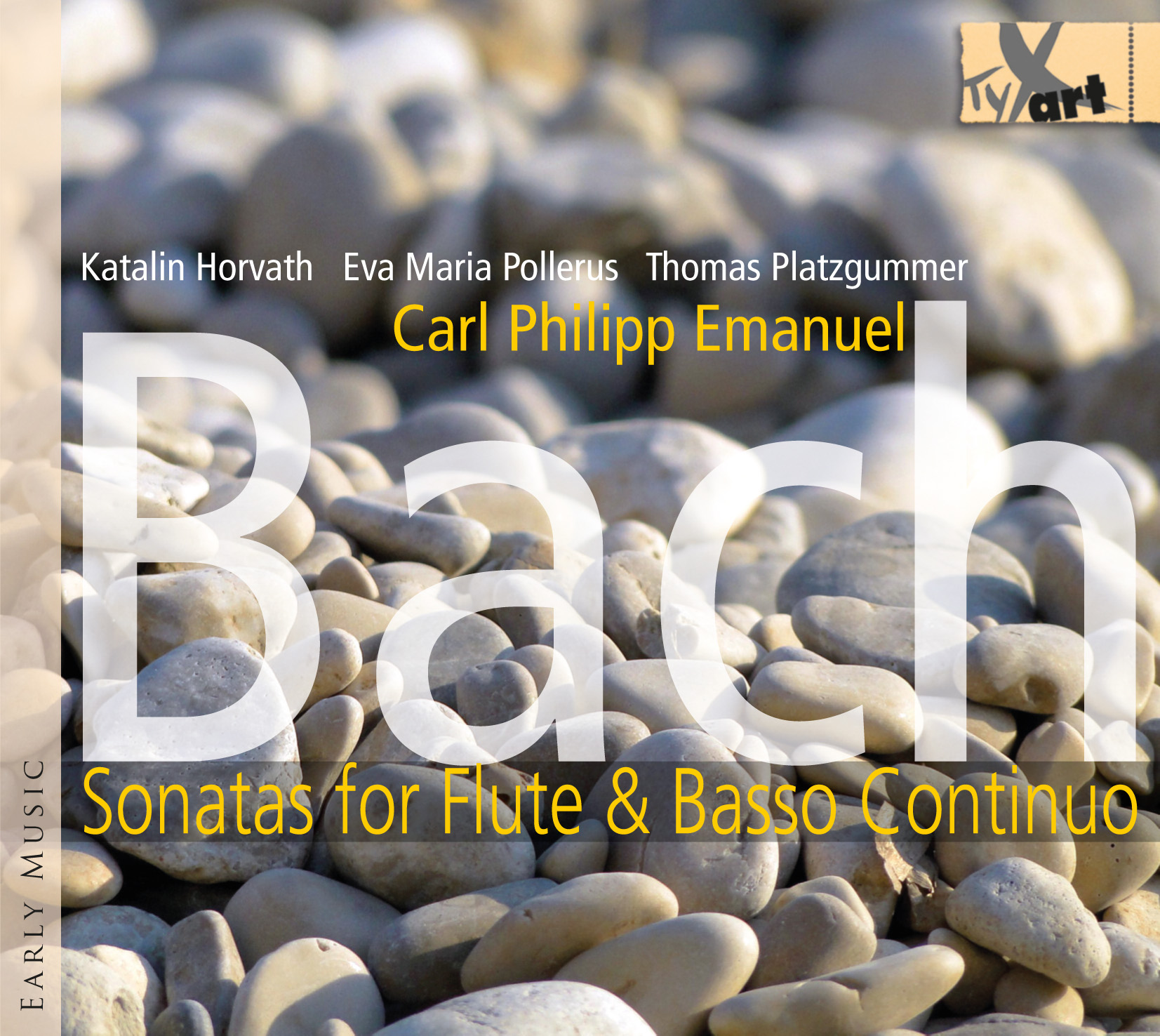 Carlophilipemanuelbachomania - in place of a biography

"I find the Carlophilipemanuelbachomania grow upon me so, that almost every thing else is insipid to me." (Thomas Twining in a letter to Charles Burney, 1774)

"Bach in Hamburg leads the pianists as Klopstock leads the poets. He makes an era not only for our times, but also for the following times. His way of setting and playing is nigh inimitable. [...] His tied style, his manners, his evasions, his harmonic tricks are unattainable. [...] There is not one as rich in sensations, as inexhaustible in new modulations, as full in harmonies as this one." (Christian Fr. D. Schubart, 1775/1806)

"Those who know me well have to find that I owe very much to Emanuel Bach, that I have understood and diligently studied him." (Joseph Haydn as quoted by G. A. Griesinger, 1810)

Carl Philipp Emanuel Bach "is the father; we are the boys. If anyone of us is capable of doing anything well, he learned it from him." (Wolfgang Amadeus Mozart, 1789)


Time and again, Carl Philipp Emanuel Bach's (1714-1788) music undergoes fascinating metamorphoses in the interplay with instruments and interpretation. Inspired by these, the flute (Katalin Horvath, transverse flute) participates in a lively dialogue with the manifold timbres of harpsichord, clavichord, square piano (Eva Maria Pollerus), and cello (Thomas Platzgummer). This results in a multifaceted and highly musical recording portraying the development of almost the entire productive period of the composer.
»CD Review & Tip!
Maximum Score: Artistic Quality and General Impression.«
klassik-heute.de (online, 26 Oct, 2015)
Review and CD Tip!
Hofgeismarer Allgemeine, Austria (19 Sept, 2015)
CD Presentation & Recommendation!
EarlyMusicNews.org, Canada (26 Nov, 2015)
»CD Review & Recommendation!
[...] a reference recording!«
TIBIA - Magazine for woodwind players, Germany (Issue 2/2016)
CD Review & Tip!
ich-habe-gehoert.blogspot.de, ouverture - Das Klassik-Blog. (online, 25 Feb, 2018)
CD programme / Tracklist:
Carl Philipp Emanuel Bach (1714-1788)
Sonatas for Flute & Basso Continuo

01-03: Sonata in E minor Wq124/H551 for flute & basso continuo

04-05: Sonata in G major "Hamburger Sonate" Wq133/H564 for flute & basso continuo

06-08: Sonata in G major Wq123/H550 for flute & basso continuo, cello

09-11: Sonata in D major Wq131/H561 for flute & basso continuo

12-14: Sonata in D major Wq129/H556 for flute & basso continuo, cello

15-17: Sonata in a minor Wq128/H555 for flute & basso continuo

18-20: Sonata in G major Wq127/H554 for flute & basso continuo, cello

21-23: Sonata in E major Wq84/H506 for flute & fortepiano


Keyboard instruments used:
Cembalo built by Matthias Griewisch, 2012, after an original by Christian Zell, 1728, Museum für Kunst und Gewerbe Hamburg.
Square piano, with five octaves, anonymous and undated, probably or Hamburg, ca. 1790 - thank you Jesper Christensen!
Clavichord built by Karin Richter, 1986, after an original by Christian Gottlob Hubert, 1771, Germanisches Nationalmuseum Nuremberg - thank you Paul Simmonds!


CD Album: Digipak 6 pages, Booklet 24 pages, multi-lingual



Tags: Keywords Carl Philipp Emanuel Bach Sonatas Flute Horvath Pollerus Platzgummer GTIN EAN 4250702800569 Label TYXart LC28001
» Detailed CD booklet includes further info (bios, photos, etc.)
» Total playing time: 71min 42sec | Booklet Text: DE, EN, FR, HU
» Format: 1 Audio-CD, Digipak 6 pages | Series "Early Music"
» Order No.: TXA15056 | GTIN (EAN): 4250702800569
» CD available commercially or directly via TYXart