Corinne Chapelle, Violin - Alexander Suleiman, Cello - Franz Hummel, Piano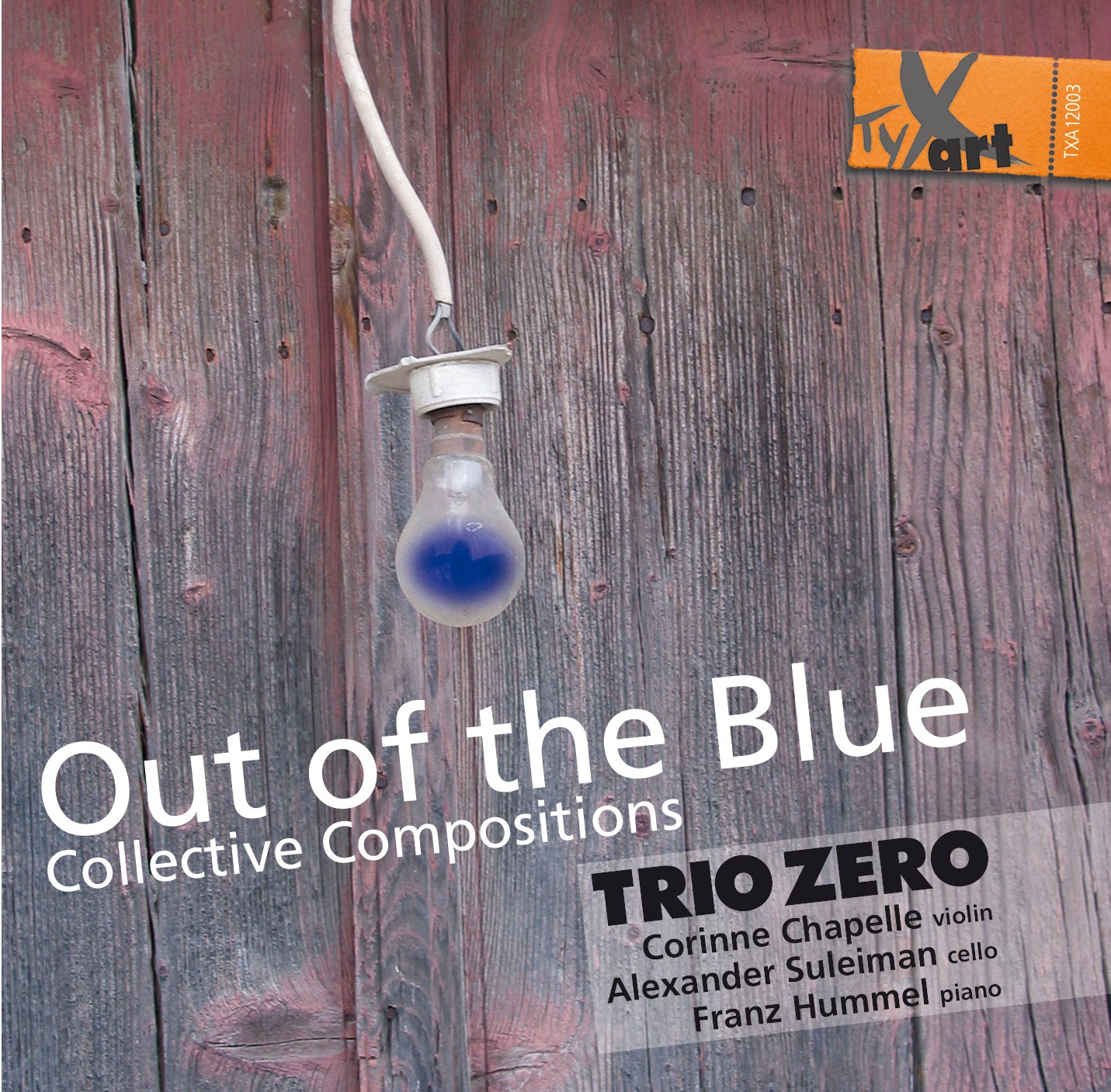 Crazy Edition

On this CD TRIO ZERO plays music "out of the blue", as Corinne Chapelle, Alexander Suleiman and Franz Hummel call it. They don't discuss anything before they begin to play except, "Do you want to start?" "No, you start this time!"

These spontaneous pieces are completely uncorrected.
The uniqueness, not only of the interactive ideas but also of the interpretation, make the music,
that springs directly from the creative source, so precious. And it is, in a philosophical sense,
a fitting contradiction of bureaucratic forms of modern-day slavery.
This CD has been nominated for the German Record Critics' Award in 2012!
"Review - fanfaremag.com"
fanfaremag.com, Lynn René Bayley (28 July 2013)
CD programme:

15 Collective Compositions:
01 Galapagos
02 A little Song
03 Jungle Voices
04 Out of the Blue
05 Lullaby
06 Ghost Trio
07 Submarine
08 Sweet Pain
09 In the Net
10 Dragonfly Wings
11 Vienna
12 Petrouchka on the Tightrope
13 Exposition
14 Ground Zero Epitaph
15 Lacrimosa
World premiere release, first recording!